Texas State Optical - Eagle Ranch uses the most up-to-date technology to ensure the best eye care possible. Here are some of the different types of tests and equipment
you may experience
on a visit.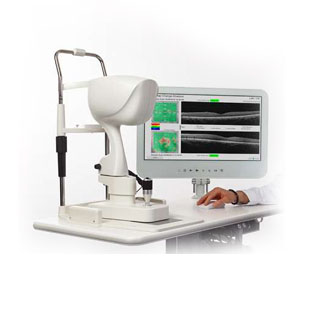 OCT
OCT technology generates high-resolution, cross-sectional and three-dimensional (3D) images of the retina, optic disc and anterior segment, to give you valuable information that aids in the diagnosis and management of a range of ocular diseases.
CLARUS® 500
The only fundus imaging system that combines True Color and clarity within an ultra-wide field of view, enabling clinicians to manage patients with confidence
VISUSCOUT® 100
This is used to evaluate the health of the back of your eye, the retina. The digital camera snaps a high-resolution digital picture of your retina. This picture clearly shows the health of your eyes and is used as a baseline to track any changes in your eyes in future eye examinations.